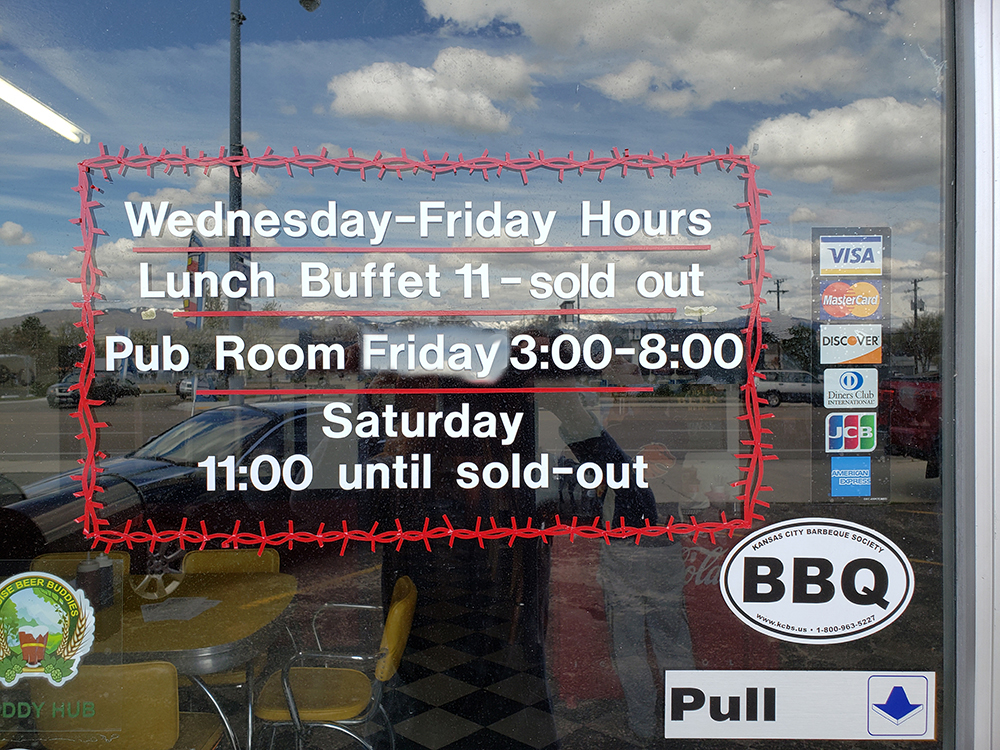 We are open Wednesday through Friday, from 11 to about 1pm (til sold out) for our BBQ Buffet.
The tap room is open Friday from 3 to 8pm. On Saturdays we are open 11 to 3ish (or sold out)
We have three set vacations a year:

Spring Break: the last week of March
July 4th: closed the week of July 4th
Christmas: closed the week between Christmas and New Years
Please check with us for your Holiday dinner orders. We are happy to take orders the week before Easter, Thanksgiving or Christmas!